J.B. Strategic Communications is the brainchild of Julia Bennett, Founder and Principal Consultant, whose passion is to empower others with the essential communications tools and strategies needed to achieve their goals.
Many people ask us, why call it "Strategic Communications" and not "Marketing"? We're here to tell you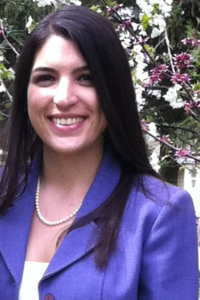 there's a big difference. We help get others on board with what you believe in, and what you want, which is more than just pitching a product or service. It's inspiring and moving others to willingly – and oftentimes excitedly – join you in your efforts to succeed.
Our Qualifications
Our team members are hand-picked per project and per a client's needs, and are seasoned professionals in their fields, including but not limited to videographers, business coaches, graphic designers, and executive officers.
At the helm, Julia is a long-time strategic communications consultant with extensive communications and professional writing experience. She has a masters degree in domestic and global health policy analysis from Georgetown University's McCourt School of Public Policy, an undergraduate degree in Journalism from Northeastern University, and 13 years in the media and strategic communications fields. She cut her proverbial teeth consulting on rigorous contracts at Deloitte Consulting, managing clients for Navy Medicine, Navy SPAWAR, and the USDA, and prior to that, spent years working in media and public affairs from the west to the east coasts, eventually landing in Washington D.C. at ABC-7/Newschannel 8.
An avid writer and researcher, she currently manages a diverse portfolio of strategic communications consultancies, and always looks forward to taking on new, engaging projects.
For more information, please see our Portfolio, or Contact Us.